It's hard to imagine that businesses were once solely run on paper. Can you imagine the business world today running without the speed and accessibility of cloud-based technology?
As business technology rapidly evolves, it's hard to keep up with the latest and greatest solutions that supposedly help firms advance their operational efficiencies. Despite all the noise, there's one thing that we've observed and are confident about in 2020: the rise and vast impact of API technology.
What Does API Mean?
API stands for Application Programming Interface. It's a computing language that cloud-based programs, applications, and computer systems use to communicate with each other. This process is called API integration. API integration is used to connect everything from websites, to businesses, to apps, to social media.
API is the communication protocol that helps applications like Zoom video conferencing to connect with your Google Calendar. It's also how your Facebook and Instagram accounts are linked – every time that you post to your Instagram account, an API is used to create a Facebook post.
What Can API Integration Do for Your Business?
API helps businesses to integrate Quick Base applications with other software. There are hundreds of types of applications that can integrate with Quick Base ranging from accounting software, CRM systems, document storage, case management, project management, and many more.
Many Quick Base users want API integration with their accounting software. With Quick Base connected to their accounting software, they can easily share data for almost every business function such as bills, invoices, purchase orders, vendor support, and customer communication.
When all your business functions can seamlessly work together, it can help streamline business processes, increasing productivity, and save your company serious money. Whether it's connecting a web API or connecting a local server to hold company documents, time can be saved by having a centralized location for information storage. If you can quickly access and utilize information for greater business efficiency, productivity can increase.
How API Integration Can Streamline Your Business
Your company will need API integration if you have multiple software applications that are segregated. API integrations allow you to utilize all data from all your connected systems. You'll also find that the more APIs you have running, the more you'll need a centralized location to run these programs together. Quick Base takes any external applications that your company is currently running and uses that data to power your API integrations that can be customized and tailored to your business need.
Here are some benefits of Quick Base API integration:
Increased Speed: With a robust API integration in place, your company can rapidly and efficiently adjust your business process, even as business trends change.
Boosted Productivity: Successful API integration can modernize business processes through user-friendly applications that are streamlined and able to connect all your operational business processes.
Real-Time Reporting: Keeping your processes up to date with minimal lag time.
Ease of Accessibility: Easily access information at the click of a button with cloud-based platforms.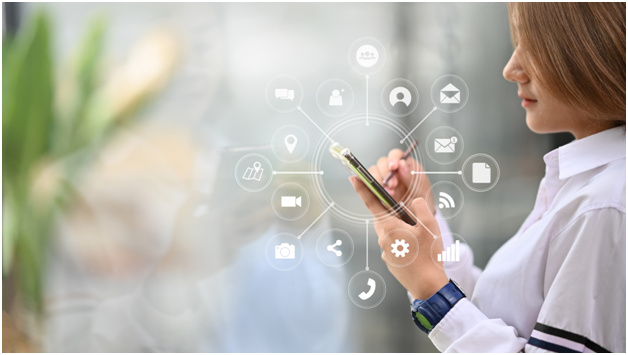 Here's How Quick Base Can Create Excellent API Integrations
Successful API integration will connect the programs your business is currently using. They can provide a vast range of benefits, including:
Multi-site Integration: This makes life easier for companies with multiple sites or data centers in different locations. Multi-site integration helps companies efficiently deliver information for your business teams, insurers, auditors, finance executives, and beyond for simplified reporting.
Massive Cost Savings: API integration helps to lower expenses such as operations, maintenance, and other enduring costs. Using a life cycle approach means that the utility gets more assets for money invested.
Operational Efficiency: Quick Base API integration helps to streamline your processes effectively while responding to changing market forces with a cost-effective approach.
There are incredible efficiencies possible. Quick Base is a reliable solution for businesses that want to use API integrations to improve their efficiency and their overall quality of output.
One of the best steps you can take is to find a dependable Quick Base Solution Provider. Find a provider that can drive your innovation by developing custom applications for you on the platform. Good luck in your search!