Ever since smartphones adopted a multi-touch interface, digital keyboards have replaced the small physical keyboards built into smartphones. If you've used a Blackberry before, you'll know the kind of physical keyboard I'm talking about. While these physical keyboards seem to be much rarer today, many people who've used them before acknowledge their functionality. These keyboards are known for their precision, tactility, and decent typing speed.  Many people, particularly those who've switched from Blackberry to iPhone still prefer the tactile physical keyboard.  The fast, accurate, and comfortable typing typical in the physical keyboards is something iPhone users dearly miss.
A Japanese inventor, Sumitaka Kanno, has created a physical QWERTY keyboard that helps iPhone users to enjoy more convenient Blackberry-like typing. The easy-to-use physical iPhone keyboard case is an advanced accessory that incorporates a durable and precise design. The super-efficient QWERTY keyboard case is designed for iPhone X, iPhone Xs, and iPhone 11 Pro.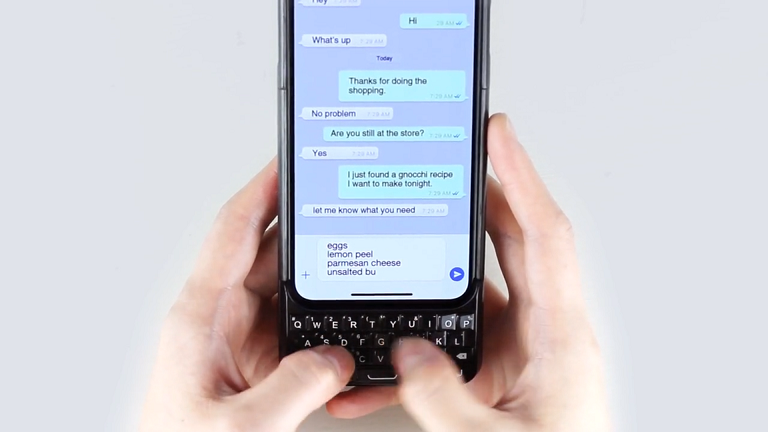 Features
It features an excellent cut-out-design for a hassle-free typing experience.
The keyboard case is blind touch-enabled to prevent typing errors and allow for a seamless typing and texting experience on your iPhone.
It has quiet and user-friendly soft keys, which gives you great comfort when typing regardless of the size of your fingers.
Supports Bluetooth function for easy pairing with your phone.
Features backlight features for nighttime typing.
Comes with a thin design and unique key shapes that prevent typing errors.
Pros
Helps you to type faster and reduces typing errors.
The keyboard case doubles as a protective cover for your phone.
Easy and convenient to use.
Solves touchscreen keyboard problems.
It will serve you for decades with its durability.
Allows users to experience a classic physical keyboard with their iPhones.
What makes Physibo outstanding?
Functionality
Physibo provides functionality that you cannot find in touchscreens. The accessory features perfect cutouts that allow users to use buttons, controls, and ports easily. The keyboard has backlight functions, which are useful in lowlight conditions. It also enables fairly accurate and tactile typing as well as blind touch function, which allows users to recognize symbols on the device without touching them.  With its seamless design, users can type faster and prevent typing errors.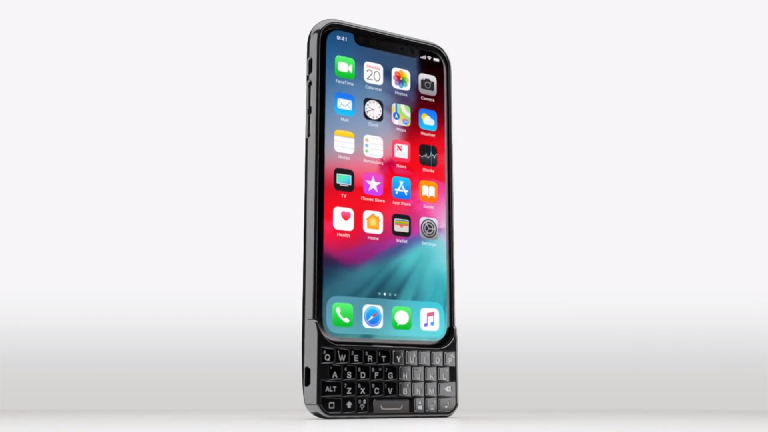 Convenience
This device delivers ultimate convenience with its superior features. With its soft keys, unparalleled durability, perfectly fitting, and pocket-friendly design, Physibo is certainly the best phone case in the market.
Durability
Physibo is engineered with topline precision to ensure it stands up to physical and environmental impacts. It has been tried and tested to ensure optimal durability; hence, it will serve you for decades.
Lightweight
The device features an extremely thin design to ensure it perfectly fits your iPhone without adding too much weight. The slim design also ensures your phone can seamlessly fit in your pocket.
Physibo is a unique physical keyboard case that offers a better and more convenient typing experience for iPhone users. With its features, this case is a perfect alternative for digital the touch panel keyboard.